Global Protection Cluster
Work With Us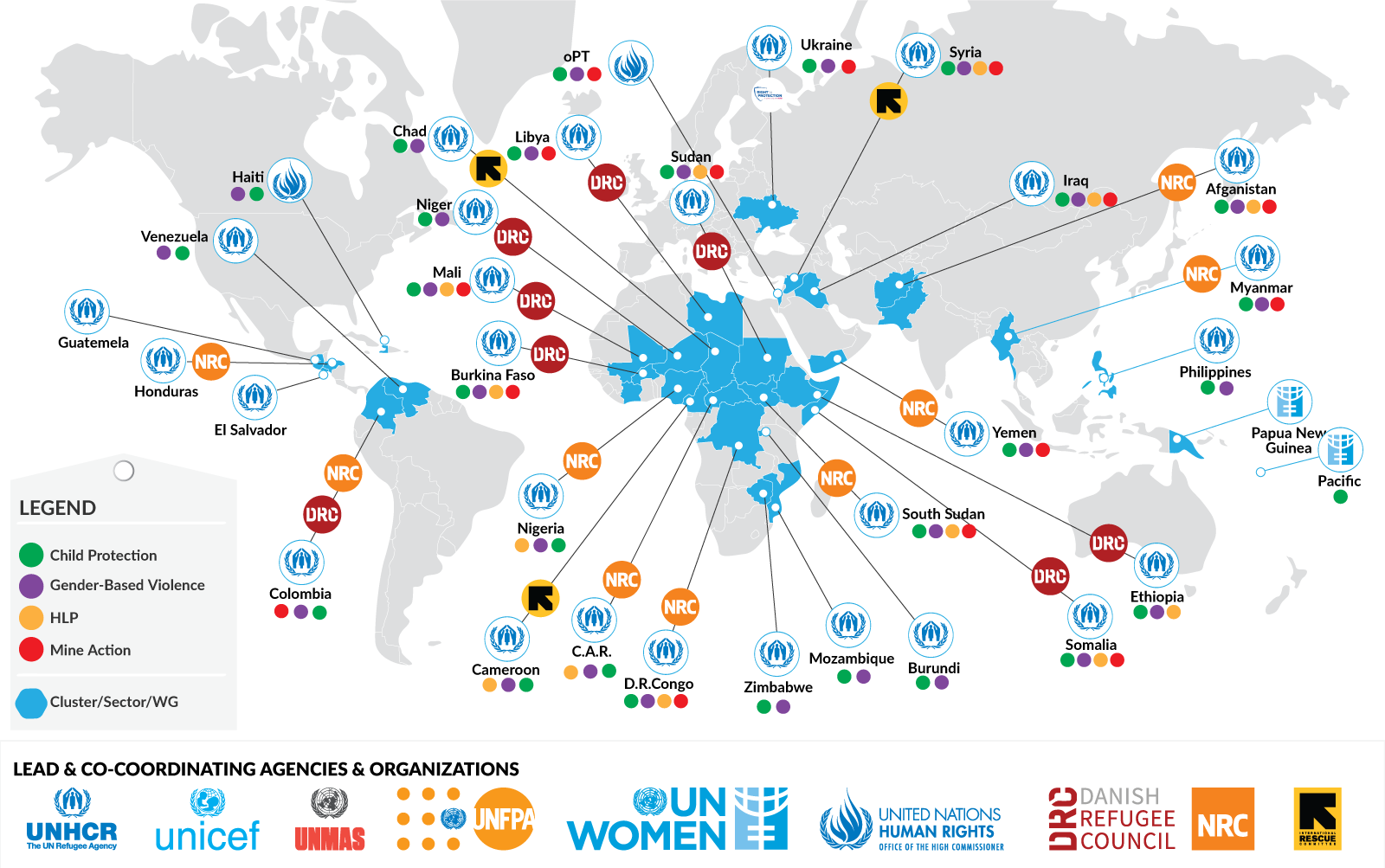 Protection clusters bring together protection partners who have the necessary expertise, resources, access and capacity. They are integral to the cluster approach adopted by the Inter-Agency Standing Committee (IASC) for non-refugee humanitarian crises.

UNHCR leads the Global Protection Cluster (GPC) and co-leads the Global Cluster for Shelter and the Global Cluster for Camp Coordination and Camp Management (CCCM). Its priorities are to ensure effective leadership, coordination, advocacy and operational delivery at country level, and to drive and influence the development of global policy on protection in humanitarian action, including protection of IDPs in particular.
The following opportunities are available within our network.